Art of Conversation
Eloquent face-to-face conversational skills
Friends and good manners will carry you where money won't go.
Margaret Walker
Game Plan #3 – Art of Conversation
How do you start a conversation with someone you've never met? With a little practice, talking to anyone can be fun and interesting. This game plan covers everything your child needs to learn about starting a conversation with anyone! Click below to learn more.
Features & Benefits
The do's and don'ts of conversation
Key word and phrases to use
How to introduce people to each other
The right body language and tone
The importance of eye contact
How to start a conversation and keep it going
Fumble and fillers not to use
Talking with empathy
BONUS!  DIY Conversation Cards
The SMART contract to motivate your child
Fun & interactive games & challenges so that your child can work independently
Certificate of completion
Methods included in The SMART Playbook will help your child gain confidence, integrity and empathy
How to Play?
The SMART Playbook is an educational workbook set up in a game-format. Key elements of the game will make it fun, easy and useful for your child to learn and grow. Recommended for ages 7-12. Your child is the player, the book is the guide, and you are the coach.
The Game Plan – Set up with easy, concise  challenges and rule breakers throughout. The player (your child) learn and earn tickets as they complete challenges.
SMART Contract – Together with your child, you use the contract in the front of the book to outline the ticket goals and the prize for achieving their goal.
Ticket Tally Board – In the back of each chapter, keep track of the number of tickets your child earns. Simply check off the ticket box after they complete challenges.
Winning Play Reviews – A quick summary of all the key life skill lessons learned.
Ready to get in the game yet?
Ready to Get in the Game?
Buy this topic as part of
The SMART Playbook
with all 5 topics. $19,95 –
BEST VALUE! 
BUY NOW!
Or buy as Game Plan #1 – Social Skill Basics one topic only. Available as ebook below.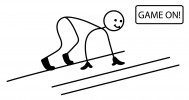 Sneak Peek inside this topic!