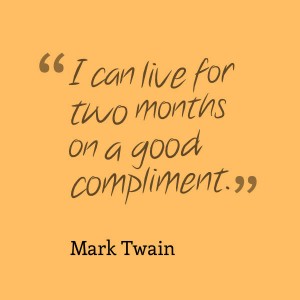 Compliments are always in style! It feels wonderful to give them and it feels great to receive them. They can help break the ice with strangers, help in awkward situations and lift spirits. Choosing the right words at the right time can comfort, reward and inspire.
There are a few basic rules to follow:
Be Sincere – Don't just make up a compliment to make conversation. Truly find the right words and mean them!
Be Specific – Use the little details to show that you really thought about it. For example say, "I really like that beautiful pink sweater. It's very spring like and compliments your features so nicely."
We also need to learn to accept a compliment with grace. Try not to discount a compliment. For example, if someone says, "Wow you look great today." And then you say, "Oh this old sweater I forgot all about it." Never feel embarrassed and shrug it off. Instead you should just receive a compliment with a smile and say "thank you".
Compliments truly do make the world a better place and we all need to learn how to give and accept compliments in any situation.
Thank you for reading. Have a great day!
All the best,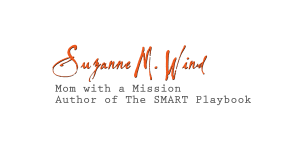 For modern manner tips and advice, please visit our website www.thesmartplaybook.com and check out our freebies. Here is a little compliment family challenge. Please click Tact with drawing to download.