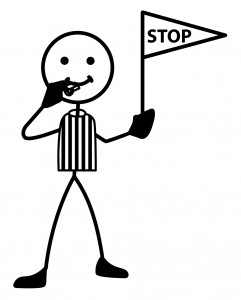 "It's not whether you win or lose, it's how you play the game."
-Anonymous
As parents, it seems that we all have stories to tell about bad behavior by parents and kids at a soccer match or baseball game. We see articles everyday with headlines and issues of youth athletics and poor sportsmanship. Parents who badger the coach about the stats of his son. Yelling and disagreeing with a call. Kids distracting other players. Fighting with the opposing team. Bragging about a win. Yes, most of us are a little guilty of being too emotionally wrapped up in our kids sporting events (myself included!)
No wonder some sports organizations are requiring parents and kids to sign a contract. A sports organization in Massachusetts, for example, requires parents to sign off on the following: "I will remember that children participate to have fun and that the game is for youth, not adults, "I will refrain from coaching my child or other players during games and practices, unless I am one of the official coaches of the team." " I will demand that my child treat other players, coaches, officials, and spectators with respect regardless or race, creed, color, sex , or ability."
As we approach the spring athletic season, it doesn't hurt to review these simple sportsmanship plays with our kids:
Follow and obey the game rules.
Support your teammates.
Respect your coach and the referees.
Try your hardest.
Play to have fun.
Cheer for good play (your team or your opponents).
Shake hands after the game.
And if you happen to sit out of a game, remember good sportsmanship extends to the sidelines.
Youth athletics is such a great activity to teach character, hard work, teamwork, respect and competitiveness. Our kids are not kids for long, so let's have fun this spring and remember our role as parents is to cheer and be supportive. The kids role is to play, The coaches role is to coach. The officials role is to officiate.
I look forward to seeing you on the fields this spring and summer. Please share this blog.
Best, Suzanne
P.S. Game Plan #1 – Social Skill Basics covers basic sportsmanship